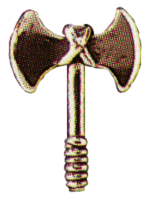 Euro-Sappho
Euro-Sappho is a list for sapphic discussion on topics that are mainly of interest to European dykes. While any woman can join, we expect subscribers to keep the international/European nature of the list in mind.
There is a very comprehensive information package which answers all questions (and more!) about Euro-Sappho. Please read the Euro-Sappho FAQ (Frequently Asked Questions)!
The list welcome information is also available in: deutsch, français, español.
Currently (Nov. 2003), the list has about 260 subscribers from many countries. Look here how to subscribe


Eurosapphic home pages:
Saga of Amazonia
Euro-Sappho logo


Lesbian net information & European lists:
The lesbian Internet & Living with Lesbian Lists
The list of lesbian lists
Wild-list, European lesbian studies
Rogue, European lesbian writers
Lista Lesbica Italiana
Finnish Sapfo-list
Lesben in Deutschland
Lesbiska_Listan
Euro-queer


Mainly European sapphic spaces:
ContigoContact, a Dutch organization for les/bi women
European Lesbian Film
Gingerbeer, Lesbian London
Dyke Planet - Planète Lesbienne
International Homo/Lesbian Informationcenter and Archives, The Netherlands
Irish Lesbian News
Les Art -Polish lesbians
LesbenFrühlingsTreffen
LesbenNetz (in German)
die Lesbenzeitschrift, Switzerland
The Lesbian Finland
Lesbians & gays in Greece
Lespress, German lesbian monthly
LIS - Lesben In Sicht, Hamburgs lesbischstes Fernsehmagazin
Pagine lesbiche, Italian lesbian homepage
Women's Camp at Femø, Denmark
Zij aan Zij, a Dutch lesbian magazine


Other links:
Pride events worldwide
Euro-queer links page
U.S. Sappho, our foremother
Isle of Lesbos